WHAT IS SILESTONE ENGINEERED QUARTZ?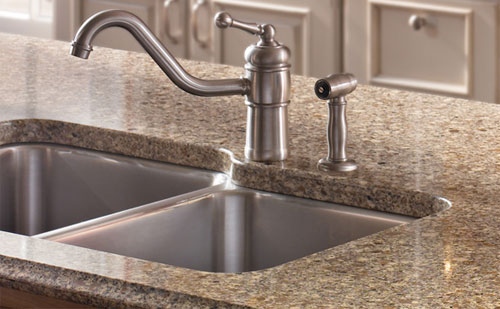 In addition to our 100% natural stone products, we also offer Silestone Engineered Quartz. Silestone quartz is 94% natural quartz, which is resilient yet extraordinarily hard. Silestone is also dense and non-porous, so it never needs polishing or sealing.
Silestone is extremely durable as well, resisting scratches, scorching, bacteria and stains (coffee, wine, lemon juice and olive oil clean up without a trace). Because of its anti-bacterial protection, it is an excellent surface for kitchen worktops, bathrooms, as well as floors. In addition, it comes in a variety of different shades of quartz color, offering a variety of decorative possibilities.
Silestone's Features Include:
Stain Resistant – it is non-porous and highly resistant to stains from coffee, wine, lemon juice, olive oil, and vinegar.
Acid Resistant
Scratch Resistant – as one of the hardest minerals in the world, quartz is very durable, with a high level of resistance to external aggressions.
Impact Resistant – Silestone is more resistant than granite and other solid surfaces. This resistance is due to its quartz hardness, its polyester resin elasticity, as well as its vibro-compression system used during its production.
Bacteriostatic Protection – Silestone's technology is based on the use of latest generation silver ions to prevent the growth of bacteria. Silestone is the only brand that contains this unique bacteriostatic formula.
CLICK HERE TO SEE SILESTONE SURFACE SAMPLES AND COLOR CHOICES